Lights With Motion Sensor
Do you need a light that you will never forget to turn off? Motion sensor lights are the perfect choice for an exterior light in an area that needs brightening up or highlighting to reduce accidents. By notifying anyone inside that there is movement outside, motion sensors can also reduce the chance of a property being broken into.
CGC Interiors provide motion sensor lights in a variety of colours and sizes to suit any property style or size.  Whether you have an Edwardian home and need something classic to suit your style, or a modern style home and require something sleek, our portoflio has something for everyone.
Additionally, our lights can be purchased at any budget, so multiple lights can be purchased for different areas of the property or one large statement piece can be used as an entrance light. Get in touch with one of our experts today to discuss your requirements and budget.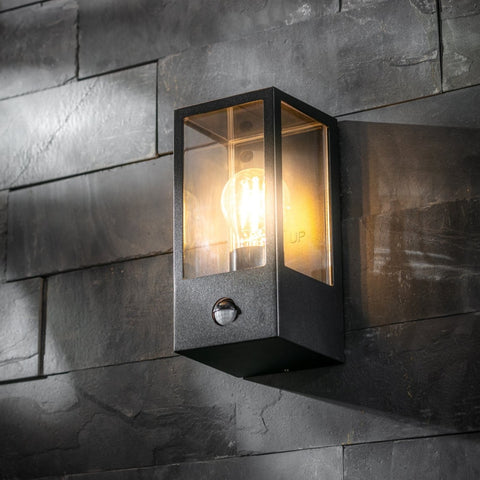 FAQs
Motion sensors can be adapted to any type of decorative fixture - even ones that are already existing - and mounted discreetly on the side of the fixture. Our range of motion sensor lights varies from
curved wall lights
to
house number LED lights
that can be placed at the entrance to your home to ease you entering your home on dark nights.
Hardwired motion sensors are the most common type of outdoor motion sensors. A wireless motion sensor, on the other hand, uses batteries and is hardwired into the security system. Most battery-powered motion sensors use replaceable batteries, but they rarely need to be replaced.
The motion sensor lights are designed to turn off after 30 to 60 seconds if no movement is detected. Resetting the motion sensor light may be necessary if it stays on for a long period of time or won't go off.