Outdoor Lighting
Welcome to our stunning collection of outdoor lighting at CGC Interiors. We have a phenomenal range of different outdoor lighting options that will be sure to help shine a light on your outdoor space. Whether you are looking for outdoor wall lights, ground lights, solar lights or outdoor security lights then our collection has you covered.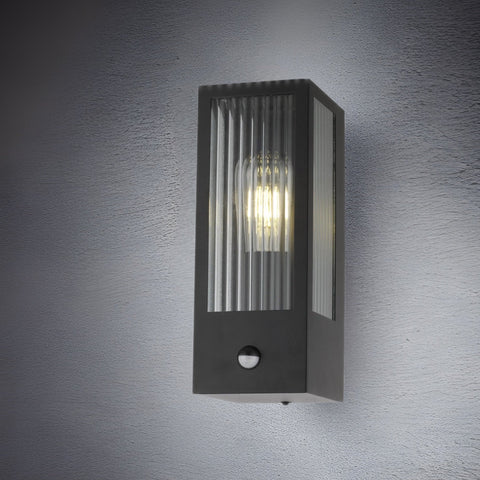 High-Quality Outdoor Lighting Features
Our hugely diverse collection has over 500 high-quality outdoor lighting features from battery outdoor lighting to solar outdoor lighting lanterns. Our extensive collection not only ensures that we have something for everyone but also ensures that we can satisfy every customer that visits our site. This is hugely important for us as we aim to make our customers happy every time they shop with us.
While here at CGC Interiors we specialise in interior products, we do also believe that exterior spaces should not be neglected. Adding lighting to your outdoor area not only helps to extend your living area outside but also increases the safety and security of your space. We have a huge range of different outdoor lighting options such as outdoor LED downlighting like our Eileen outdoor light as well as outdoor lighting lanterns like our Freya glass coach lantern.
As with all our products, our range of outdoor lights is designed using the highest quality materials. This ensures that these outdoor lights can withstand all weather conditions that the British winter can throw at them.
Here at CGC Interiors, we have a range to suit all budgets. With outdoor lights as cheap as £9.69 and as expensive as £239.99, we really do have something for everyone.
Specially Sourced Outdoor Lighting Fixtures
All of our outdoor lighting options have been specially sourced by our specialist team. Our specialists have over 25 years of experience and have a trained eye for spotting high-quality and stylish pieces that can transform any garden or outdoor area. Many of our stunning light fixtures are also created in-house with the highest quality standards being consistently met.
If you are in need of any advice then feel free to contact our expert team who will be more than happy to answer any questions or queries that you may have.
Frequently Asked Questions
Do I need an electrician to fit an outdoor light?
Whether or not you need an electrician to fit your outdoor light very much depends on what outdoor lighting fixture you have. More often than not if you have purchased a solar or battery-operated outdoor light then you can simply complete the installation yourself. However, if you have a light that needs wiring into your home then you will need the expertise of an electrician in order to complete the installation.
What type of lighting is best for outdoors?
This very much depends on what you want from your outdoor lights. If you want the brightest light then flood lights would be the best option. However, if you want to use your outdoor lights to create ambience then a warm lantern light or solar-powered post lights.