Outdoor Post Lights
Take a browse through our outdoor post lights for an easy way to illuminate areas around the outside of your home. Whether you wish to light up your patio or design the lights around your decking, our post lights can brighten your home's exterior areas.
Choose from a wide selection of styles, from an outdoor traditional lantern light to a more modern, tall post light. Whatever your home needs, CGC Interiors has the catalogue for you.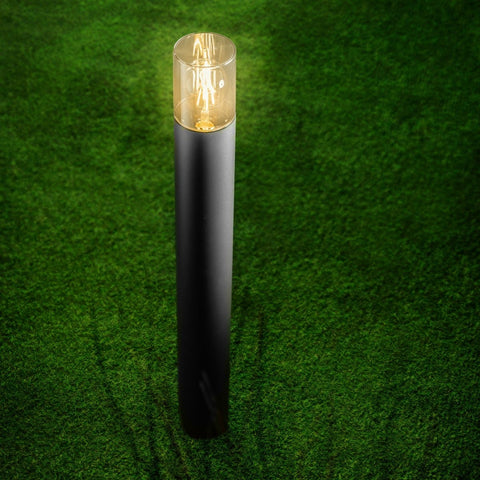 From Posts to Spike Lights
We have everything you will need to lighten up your outdoors. Our selection of post lights and spike lights is available for purchase! These lights are ideal for planting in your garden for a more luminous look, delivering a fantastic lighting system that your family and visitors can enjoy.
We have a variety of options for outdoor lighting too. Selections such as lights with motion sensors are ideal for driveways and pathways, while camera and security lights are best for upgrading your home's security.
Create An Endearing Lighting System Outside Your Home
Take a look at our host of models of outdoor lighting systems. Illuminate your driveway, brighten up your garden or give your home's overall exterior a lighting makeover with our multiple light solutions.
Outdoor lighting system enhance the natural beauty and energy in and around your home. It allows you to highlight all the charming features, while creating an alluring atmosphere that everyone can enjoy. You can also illuminate pathways effectively, so homes with bigger spaces can add a touch of convenience for families and friends.
Outdoor Post Lights FAQs
Post lights can be applied anywhere outside on your garden or yard, as long as sunlight can reach it, it will function properly.
There are post lights that engineered with dusk-till-dawn lighting functionality, meaning that they can light up when the sun doesn't, but will shut off at the first return of sunlight.
A post light is connected by creating a fixing onto the desired place, and applying the lamp post base into position using the supplied masonry expanding rawl bolts.
Application may differ depending on the type of base you're working with (whether it's concrete or soil), but please ensure that you consult or hire an electrician to help you with your post light, as the wiring can be difficult to do.
Single low-voltage wall lights come at around £165 to install as a service, not including the product you want to install. For more information, contact us to get help on any installation queries.
The best range of outdoor lighting should deliver around 120 to 1300 lumens, and you should look into installing lights that can expel between 40 and 700 minimum, though it will change based on location.