Ceiling Lamp Shades UK
Our deluxe lamp shades create an atmospheric lighting solution for any room in your home, enhancing the feel of your room's scheme with stylish lampshades available for sale.
Whether your chosen room has a minimalistic look with a modern feel, or a traditional style with colour tones, you can find suitable lamp shades to fit your room. Take a look at our selection below.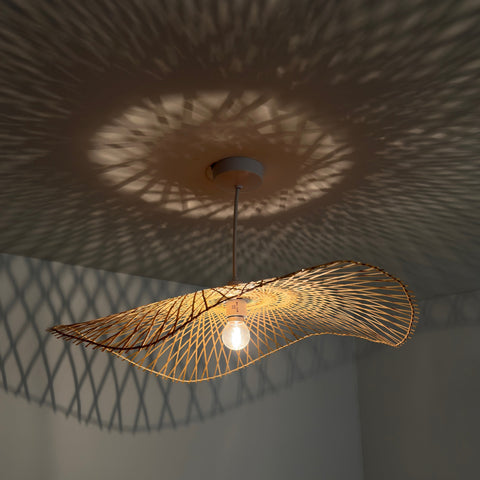 High-Grade Ceiling Lamp Shades For Sale
For a simple way to bring a sophisticated style to your space, you can choose to install a luxury lamp shade to upgrade your room's looks. Luckily, you can easily browse through our high-quality ceiling shades for sale to completely transform your home.
Take your time to select the right lamp shade for your home, and if you require any additional help choosing, please contact us so we can help!
Modern and Classic Lamp Shades Available
We understand that not all light fixtures will be liked, but our range of ceiling lamp shades is diverse enough for you to find something you will be satisfied with.
From modern to traditional style lamp shades, our selection brings an interesting mix of light shades available to purchase. Explore our options and buy your lampshade today.
Are ceiling lamp shades not what you're looking for? We have other options from floor lamps to wall lights available! CGC Interiors are expert at providing the ideal lighting solution for any home. So get in touch if you need any advice.
Ceiling Lamp Shade FAQs
This will depend on your personal preference. There is no "ideal" lamp shade for ceiling lights as most lamp shades vary in styles, sizes and features.
We have a wide selection of lampshades to choose from! So, if you require assistance on what will go well with your home, please contact us.
As a general rule, you should measure the height of the lampstand from the very bottom to the top - not counting the bulb holder. You should divide this measurement by 3 to get your ideal diameter and width for the lampshade.
The light currently applied to your home should be fine. However, it can also be ideal for picking and installing new lightbulbs that are at least five to ten per cent brighter (in terms of lumens) to accommodate the shading you get from your new lampshade.