Table Lamps
Welcome to our beautiful range of modern table lamps at CGC Interiors. We have a huge range of phenomenal table and desk lamps that feature a huge range of colours, styles, sizes and materials. If you are looking for colourful table lamps, small table lamps, or even more unique table lamps. Our extensive collection is sure to have everything you need.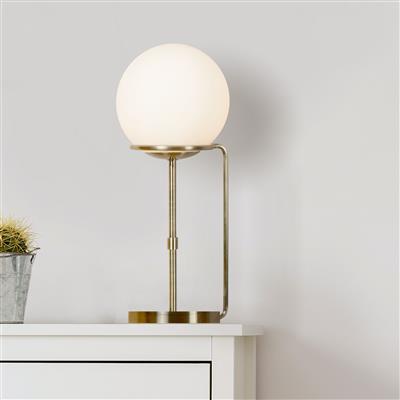 Modern Table Lamps Sourced By Specialists
A majority of our phenomenal stock has been specially sourced by our specialists who have over 25 years of experience. Over the course of those 25 years, our specialists have become amazing at picking out the highest quality and very best floor lamps and other interior and exterior products. The products not sourced by our specialists have been created in-house, adhering to the highest possible standards.
The gorgeous collection features numerous colourful table lamps such as the Florence pink lamp or the Candice Ceramic lamp that comes in both an orange and a green ceramic. The collection also features smaller table lamps such as the Cirque ring light as well as more unique table lamps such as the AK47 table lamp and the h handgun table lamp. These tremendous light fixtures will not only shine a light on your interior but will also add charm and character to your space.
All our products are made using only the highest quality materials, and these table lamps are no different. Providing high-quality products to our customers is hugely important to us as we believe it is our responsibility to make our customers happy every time they shop with us.
We stock amazing table lights from as cheap as £9.99 to as much as £199.99, so no matter your budget you can be sure our collection has you covered.
High-Quality Modern Lighting Fixtures UK
Our amazing collection of modern table lamps is not the only lighting collection that we offer. We also offer a range of chandeliers & pendants, wall lights,bathroom lighting, and flush mount ceiling lights as well as an extensive range of outdoor lighting fixtures. We are extremely passionate about transforming both the interior and exterior of your property. So no matter what lighting you are looking for, you can find it here at CGC Interiors.If you have any questions or queries then feel free to get in touch with our expert team who will be more than happy to offer their expert advice.
Frequently Asked Questions
As a general rule of thumb, the lamp should not be more than 1.5 times taller than the table it is on. This is to ensure that the lamp looks proportionate on your desk or table and therefore meaning that it looks great and seamless in your interior.
600 lumens. The best range for a typical table and desk light is between 450-800 lumens. The best bulbs to achieve this range are without doubt LED bulbs. You can even get dimmable LED bulbs so that you have control over the brightness to cater to your own preferences.
Yellow light. Research has shown that yellow light is the most effective colour to protect your eyes retinas.