Camera & Security Lights
Any homeowner will always prioritize protecting their property and family, so purchasing security cameras and lights is an easy decision.  Whether you need a dual set-up or want to purchase the light and camera separately, we have over 20 options to choose from for every budget. 
Prevent burglars from entering your home and monitor movement all around your land with the reassurance that a camera will catch it all. In addition to keeping your family safe, our cameras and security lights are discrete and won't disrupt your home's appearance.
All of the security cameras and security lights within our portfolio are expertly chosen and created by our specialists with over 25 years of experience. To get some advice on the size and specification that suits your home, or to get more information on our products, get in touch with our team today. 
Find the ideal lighting and security camera options with CGC Interiors below.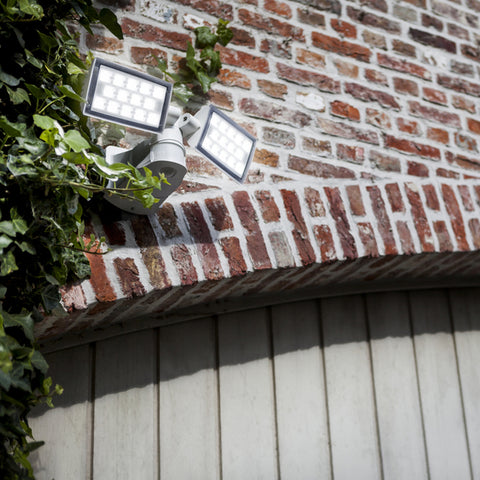 FAQs
When positioning lights, make sure the fixture is out of camera view. The most effective way to achieve this is by installing lights higher than the camera, so that light floods the area of the camera's view without shining too directly onto it.
Your security camera should be placed in specific locations around your home to protect your most valuable items and prevent crime from occurring. Ideally, your security camera should be placed over your front door, another point of easy access such as your back door or ground floor windows, your garage, or in your garden. Our recommendation would also be to install doorbell cameras to monitor what's going on outside your home. Many of the lights within the CGC portfolio come with cameras attached to save you money and ease installation.
It is common for burglars to target houses without obvious security measures. Break-ins are most likely to occur at night when intruders are able to spend time getting into your home. Outdoor light fixtures are one of the most effective ways to deter criminals for both of these reasons.