Modern Outdoor Wall Lights
Exterior wall lights contain lots of aesthetic appeal, and our selection of outdoor wall lights provide style and functionality.
Wall lights are ideal for adding extra layers of security, while also providing an ideal, fantastic look for your home's exterior. Whether it might be your garden, front porch or backyard, you can redecorate that area's outdoor lighting with high-quality modern wall lights from CGC Interiors.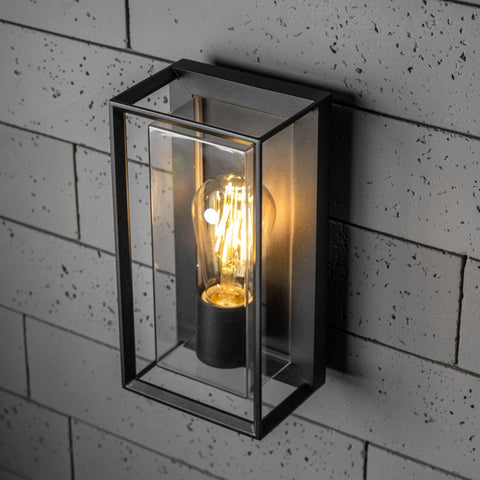 Modern Wall Lights For Houses & Gardens
All homes carry a specific style or look, and this can be found in their interior and exterior spaces. An outdoor wall light only enhances the aesthetics of your home, as they're used as accent lighting to bring out the form of your beautiful housing.
Wall lights are also useful for illuminating gardens, highlighting the natural beauty found in the plants you have and other features your garden holds.
The Highest Quality Outdoor Wall Lights In the UK
High-grade outdoor wall lights can bring out an accented light to enhance the look of your home exterior. At CGC Interiors, we only offer the highest quality modern wall lights suitable for outdoor use in the UK. On top of efficient lighting solutions, our selection also boasts a variety of styles and features that range from traditional lantern-style lighting to modern cylinder wall lights.
If you want other options, we also have convenient selections such as smart lights and LED flood lights.
Wall Lights FAQs
Like with any lighting solution, proper fixtures and appropriate installation services can ensure that your wall lights will stay on the wall.
The right size of your outdoor wall lights should be divided using the height of your front door by ⅓ and ¼. Look for a light fixture that measures a third or fourth the height of your front door. This will provide the ideal size so your light fixture will look appropriately sized for your home.
Yes! Most of the time, our wall lights for outdoor use are protected by glass or other materials. Regardless of what is used to cover the lighting, the light will be protected from any weather conditions in the UK.