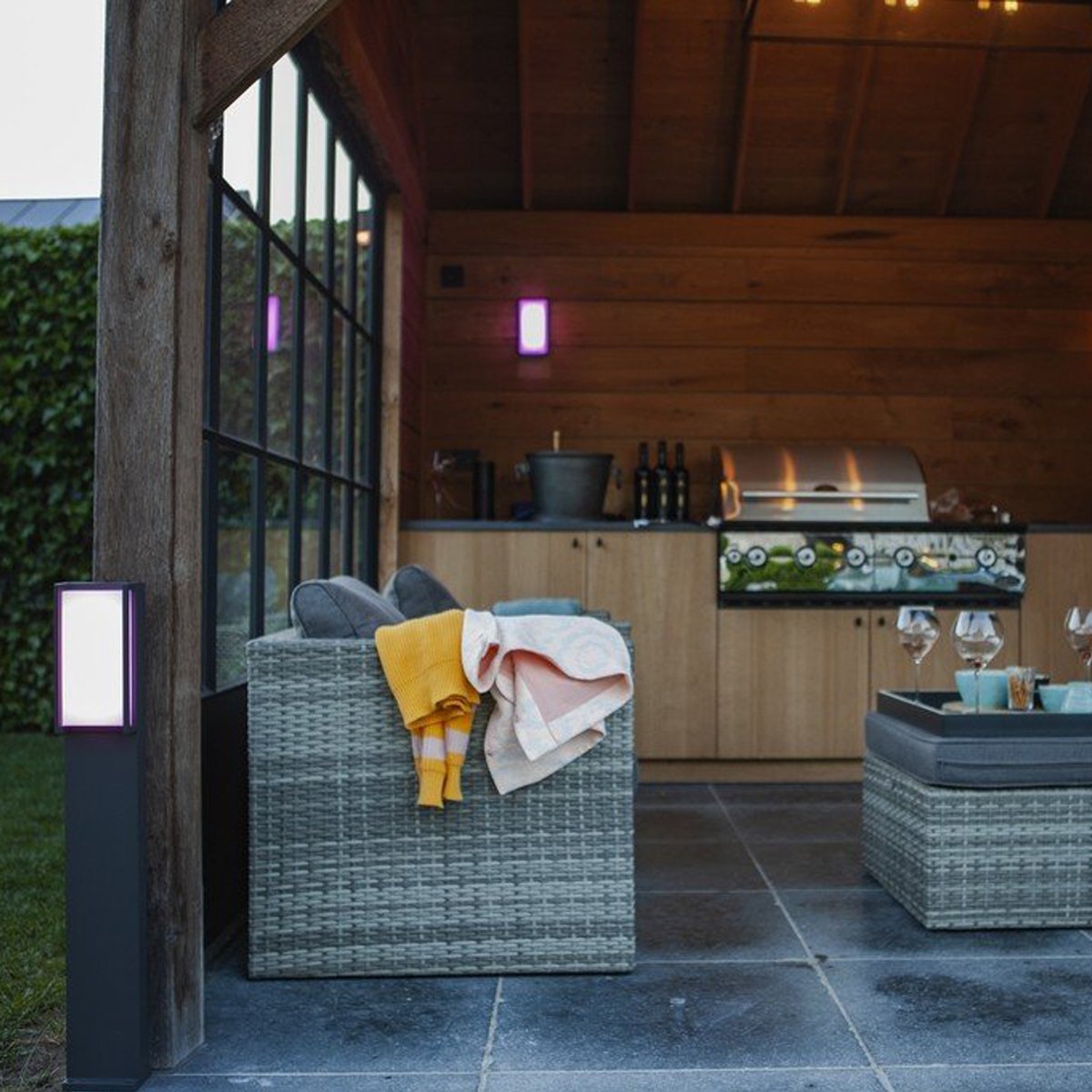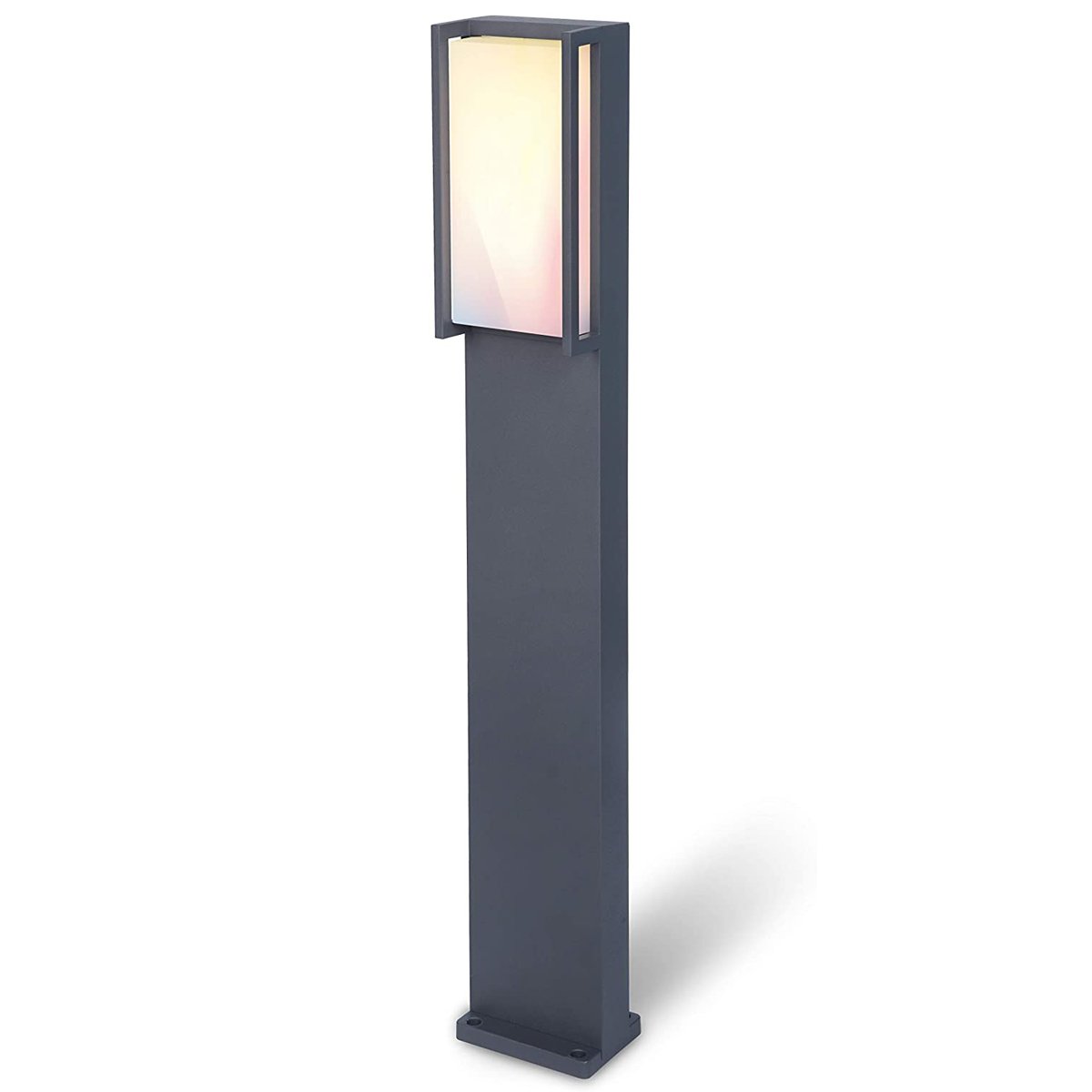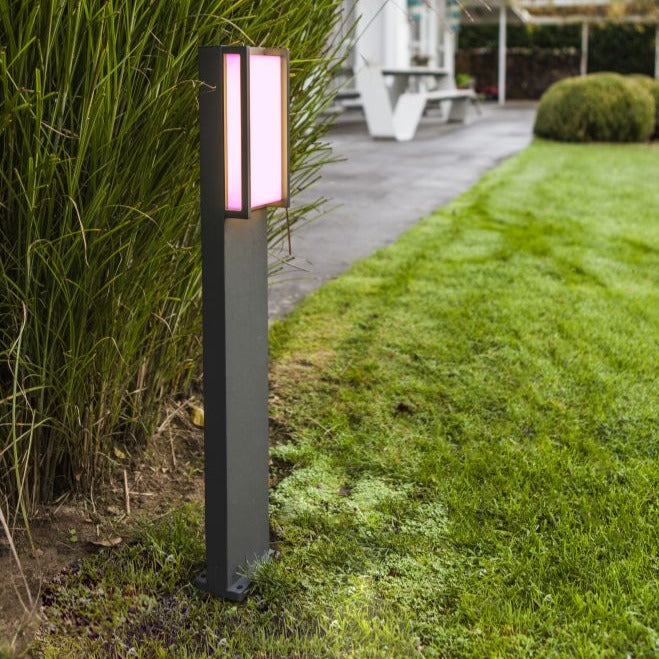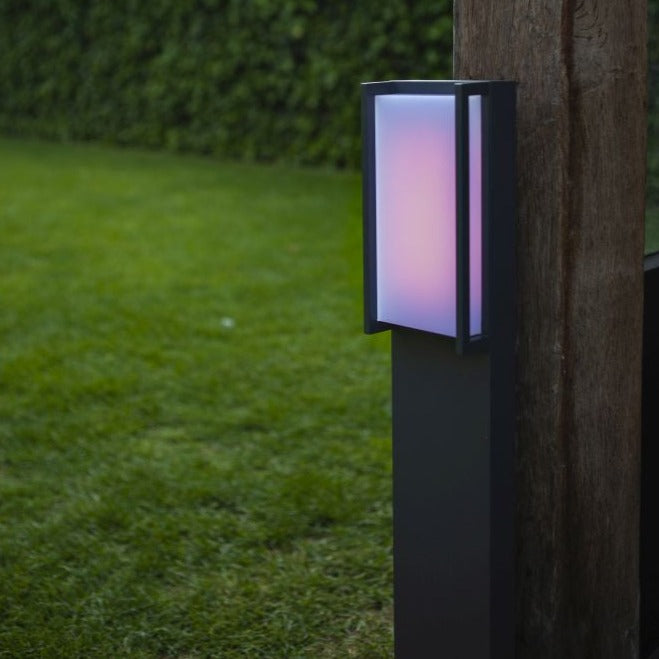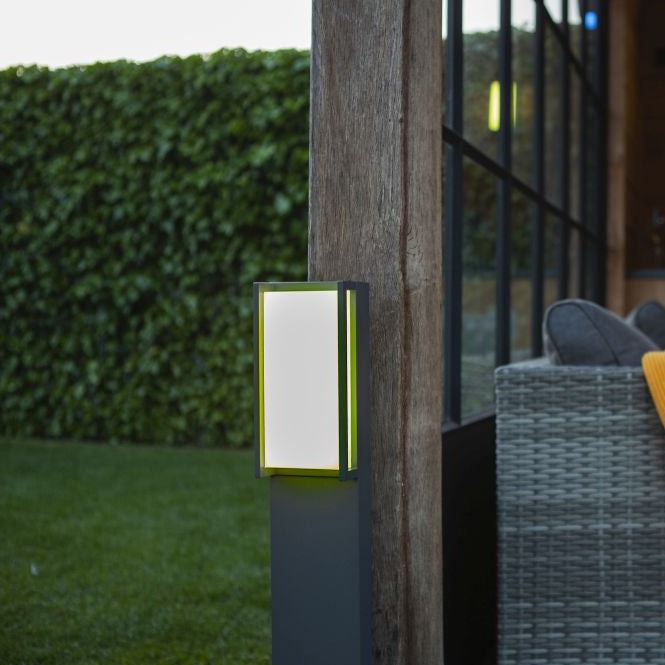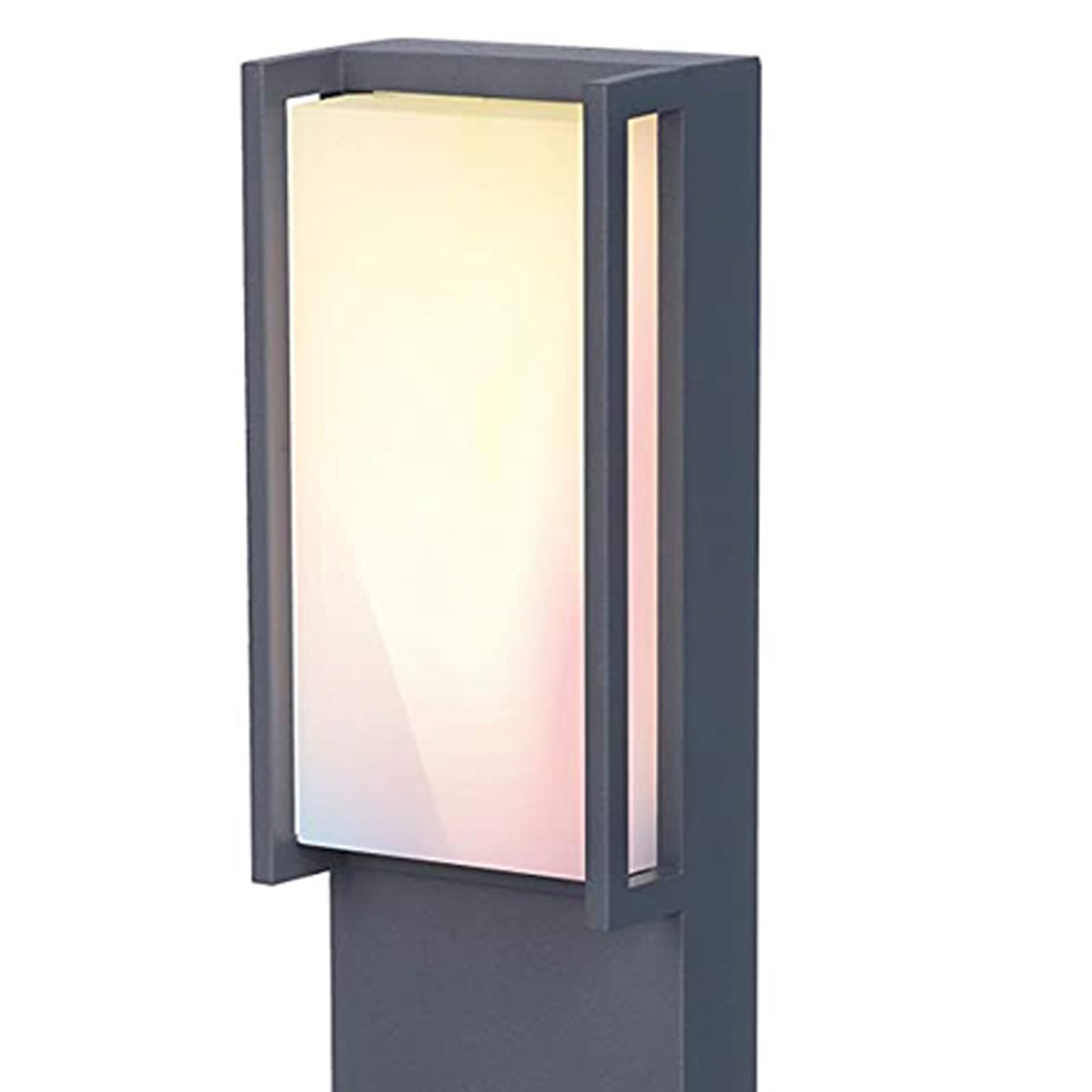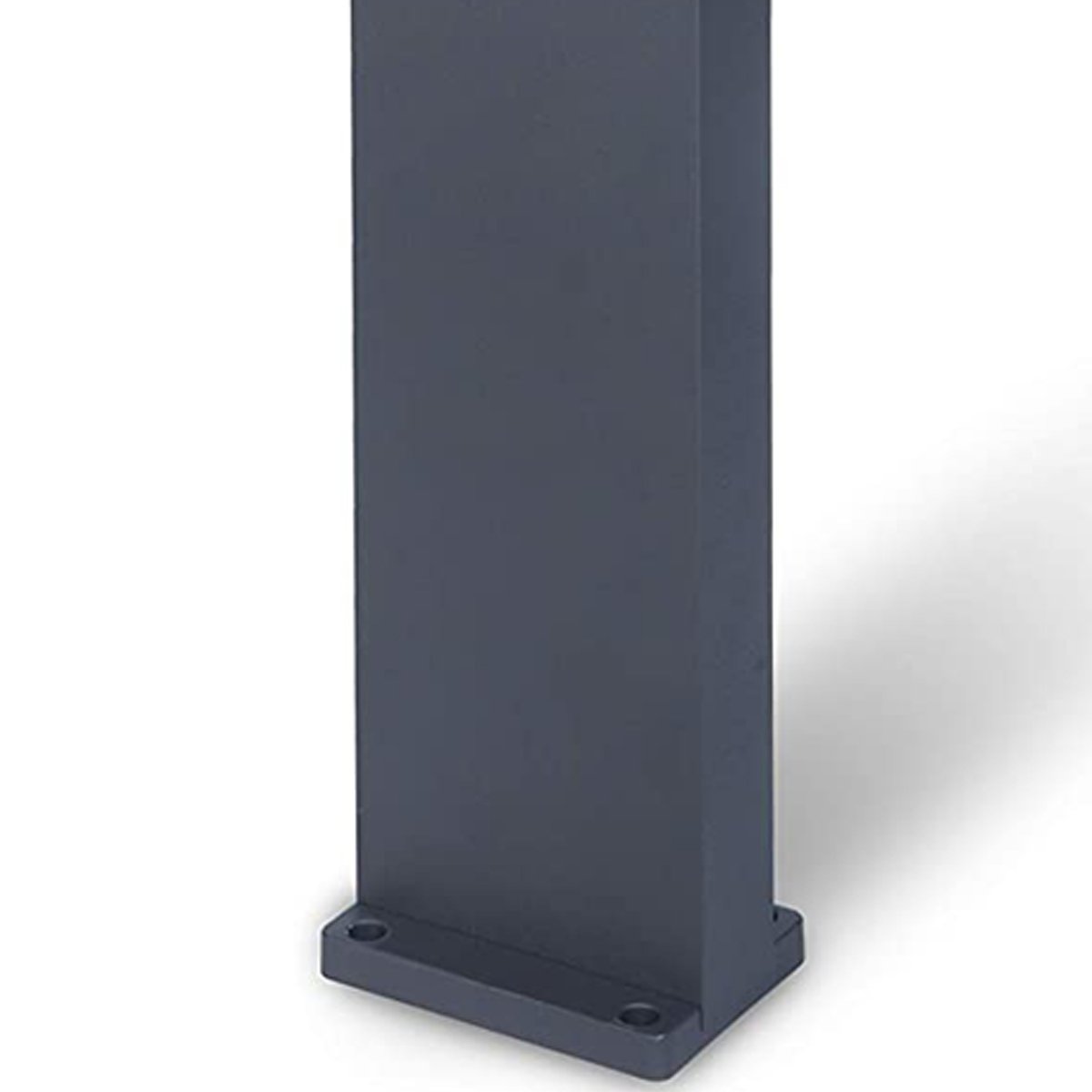 CGC MARLA Dark Grey RGB Rectangular LED Post Light
Regular price
$174.00 USD
Regular price
Sale price
$174.00 USD
Unit price
per
If you're looking for a grander, more contemporary look for your home's lighting system, take a browse through our dark grey rectangular colour changeable LED post light. This product boasts a darker colour, making sure that the appearance blends into the sophisticated design of your home. For a simpler way to bring discrete elegance to your home, consider our dark grey Marla post light with built in colour changing lights controlled by a simple app. 
CONSTRUCTION: Elegant and modern rectangle design, aluminium body with anthracite finish and opal diffuser
LIGHT OUTPUT: 1000 lumens, 16W, Built in LED RGB colour lights, opal diffuser
DIMENSIONS:
Height: 75 cm
Width: 11 cm
Depth: 9.3 cm
TECHNICAL: IP54 Rated for outdoor use, 220-240V mains power, ambient temperature -5 to +30, class 1
APPLICATIONS: Perfect wall or post light for gardens, patios, porch, driveways, garages, sheds
Why you should choose our dark grey colour changing rectangle post lights.
Implementing our premium lantern wall lights is a simple but effective way to bring a modernised look for your home (as well as applying an efficient lighting system!). A dark grey matted lantern is perfect for homes that want a discrete, modernised lighting system fit for indoors and outdoors. 
You can also explore our range of outdoor wall lights for other options. We have a high-quality selection that will enlarge the scope of your home's design. 
Take your time to select the products, and if you require any additional help choosing the right light for your home, please contact us so we can